Researching how to buy an engagement ring and wedding ring is a big step during the engagement process. These two rings mean so much and symbolize the lifelong connection you have with your loved one – they're a pretty big deal!
Engagement rings and wedding rings might look similar in some cases, but these two rings hold different meanings and come in distinct styles. Generally, engagement rings are given during the proposal and signify a couple's commitment during the engagement. They usually feature a large center stone and are the main attraction on your finger. They're the big stunner for the big moment!
Wedding rings, or wedding bands, are exchanged during the wedding ceremony and are then worn together with the engagement ring. Meant to complement each other, wedding rings are typically a little more subtle and might feature smaller gemstones (or none at all).
Most men usually wear a wedding ring on its own, while ladies usually wear both their engagement and wedding rings together.
Another major difference between engagement rings and wedding rings is the price point. Because engagement rings often have a larger center stone, they're usually more expensive. Even if a wedding ring has gemstones, they're generally smaller and less expensive. This is one of the reasons why engagement rings and wedding rings pair so well together!
What Are Some Popular Engagement Ring Styles?
So, how do you pick the perfect pair of rings? Before we dive into that, let's talk about some of the most common styles so you can get an idea of what kind of engagement ring and wedding band to pair together.
First, here are some of the most popular engagement ring styles:
Solitaire engagement rings - You can't go wrong with a classic solitaire engagement ring! These rings have one center stone and a plain band, making it perfect for a simple look that highlights a stunning gemstone. It's also easy to find a matching wedding band for a solitaire ring because of its simple style. The JewelryPalace Solitaire Engagement Ring, for example, pairs beautifully with just about any band.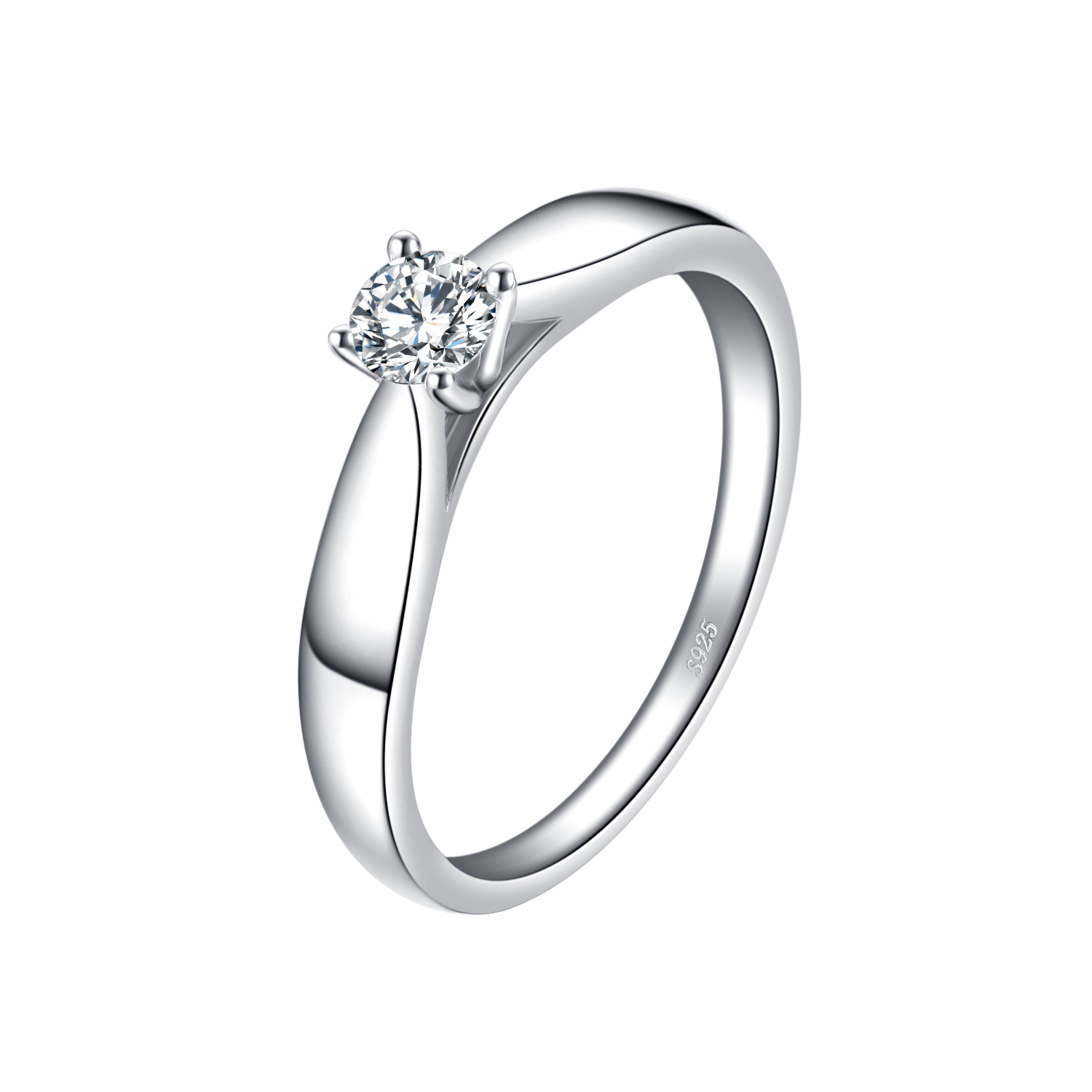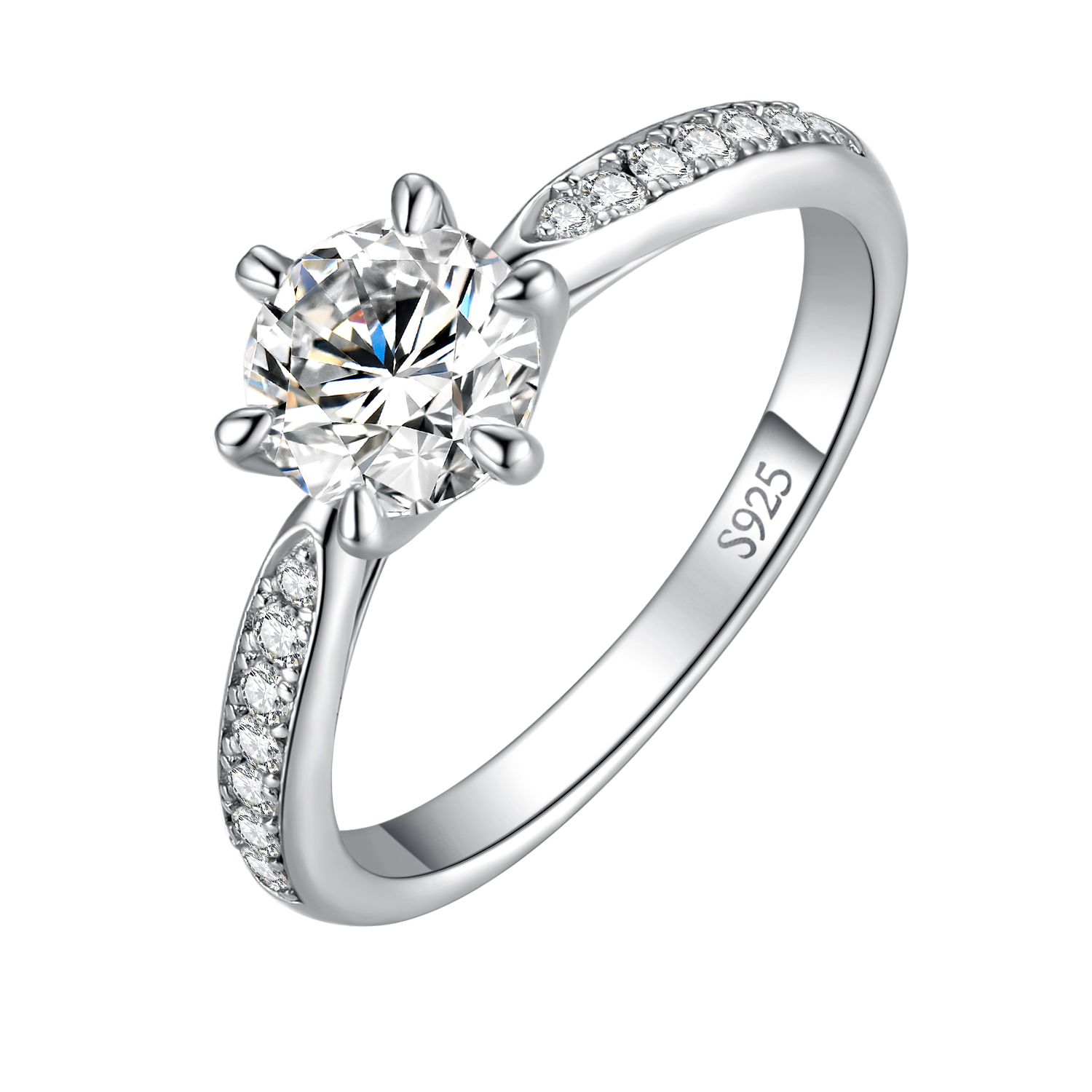 Pavé engagement rings - Pavé engagement rings are similar to the solitaire, but they feature small gemstones all around the band as well. As you can see, pavé wedding bands are extremely popular, so this is a great ring choice for matching engagement ring and wedding ring sets.
Halo engagement rings - Halo engagement rings – like our Engagement Ring from the JewelryPalace Jewelry collection – are designed to be showstoppers. Halo rings feature a center stone with a concentric circle of stones around it. Pair it with the Wedding Band for maximum sparkle!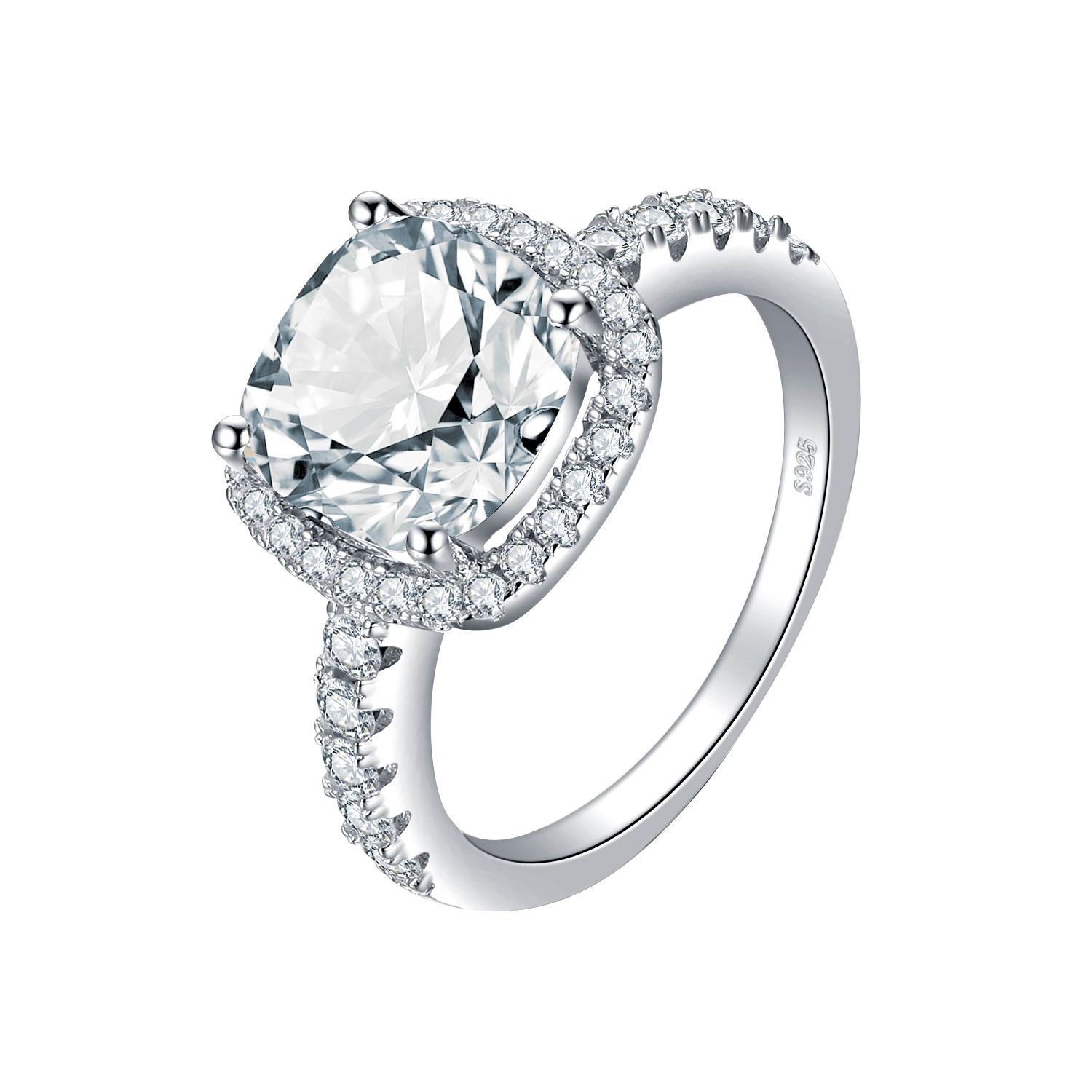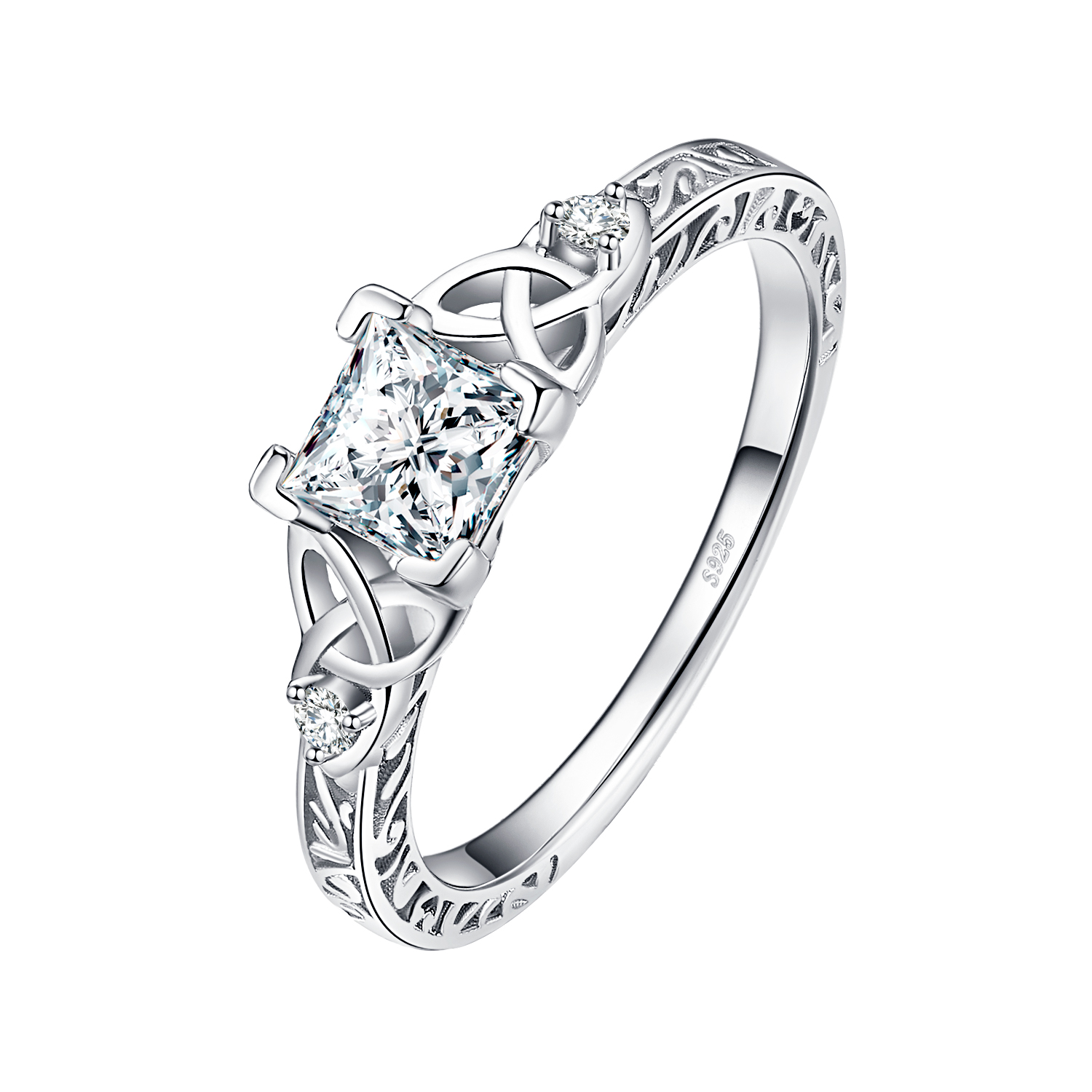 Vintage engagement rings - Creating an engagement ring with a vintage style means your ring features elements of the intricate jewellery design from eras gone by—from the late 1800s to the 1960s—but remains trendy with the unmatched sparkle of today. Examples of these vintage design elements are: milgrain detailing, filigree cut outs, diamond or gemstone halos, floral engraving, or pavé diamond ring settings. From organic engraving and geometric patterns to opulent embellishments and bright colours, vintage-inspired engagement rings make that striking statement—but unlike truly vintage rings, they're also crafted from the highest quality material so that they may be worn and treasured for a lifetime .They're a little hard to match perfectly to a wedding band, but that's okay! As we'll discuss later, matching bridal sets aren't the only option.
Channel setting engagement rings - Channel setting engagement rings feature small gemstones that are set in a channel in the band. This protects the gemstones and this style is perfect for someone who uses their hands a lot or who leads an active lifestyle. Channel engagement rings are easy to match to complementary channel wedding bands.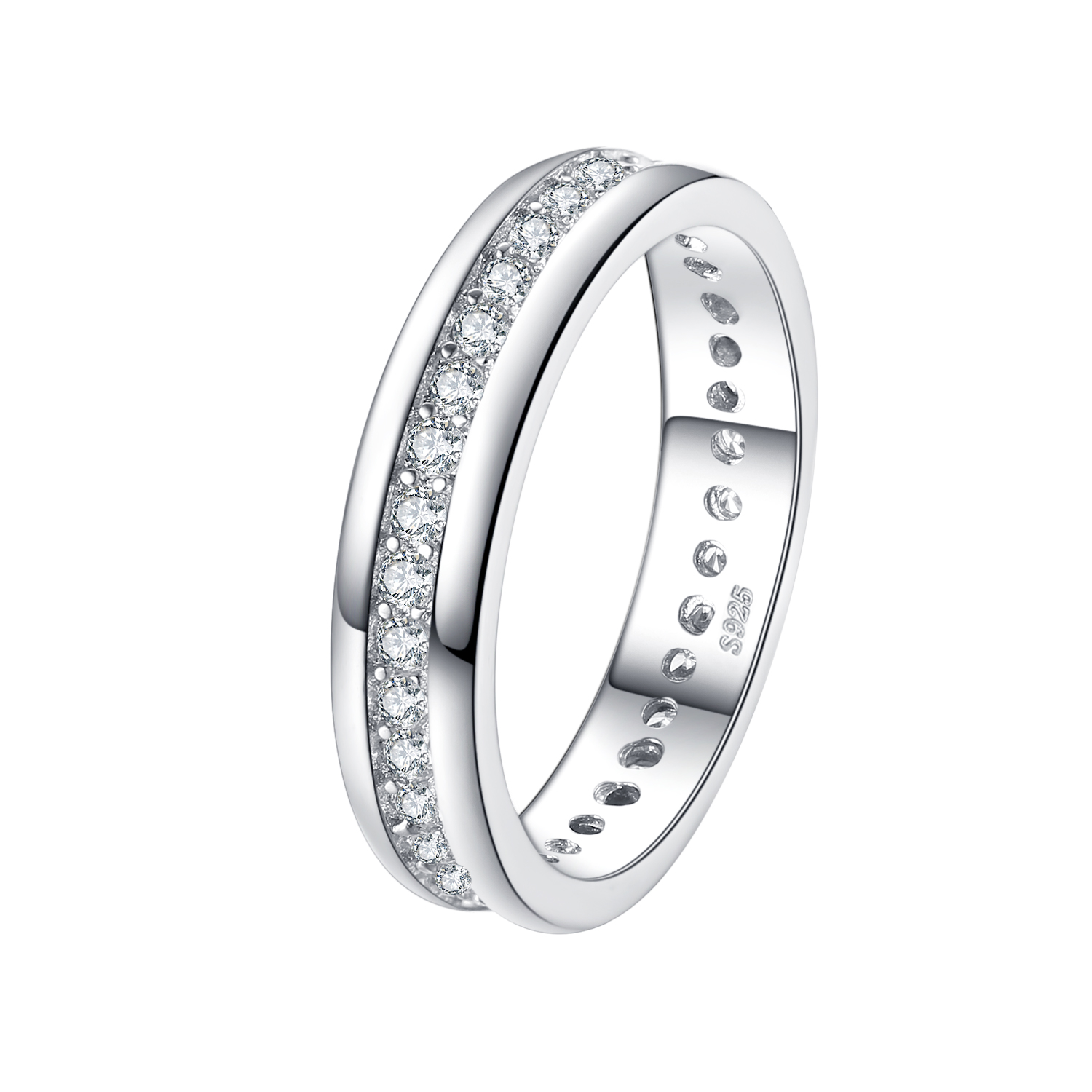 Do Your Engagement Ring & Wedding Band Have to Match?
Choosing an engagement ring and wedding ring set is as unique of a decision as the person wearing the rings. Many people wonder, "do wedding bands have to match?" and the answer is, it depends!
There are no rules that dictate what you can and can't do with your engagement and wedding rings. You might prefer to have a completely matching set, while others might want a mismatched pair, might only wear one ring, or might wear their wedding ring and their engagement ring on different hands! It's entirely up to you.
Here are some of the most common options:
Bridal sets - Bridal sets include both an engagement ring and a wedding ring and are usually purchased at the same time. This way, you know for sure that your wedding and engagement rings will match.
Complementary sets - If you don't want a completely matching set, look for a collection that works well together.

Mix and match – If you appreciate more of a bohemian style, consider picking out two rings you love and have one as your engagement ring and one as your wedding ring! Mixing and matching styles, types of gemstones, and metal color is definitely an option. You can also wear your wedding ring on your right hand and your engagement ring on your left (or vice versa), especially if the two don't stack.
Although traditionally engagement rings and wedding rings matched in a stack on the bride's left ring finger, today's trends are opening up the doors to new styles. At the end of the day, you should find a look that you love.
Our exclusive JewelryPalace Jewelry Collection features beautiful and delicate engagement ring styles for everyone, from classic to modern, as well as a selection of wedding bands designed to pair with any of the engagement rings. Shop our JewelryPalace engagement and wedding rings here!